How Do I Choose a Plastic Surgeon for My Mommy Makeover?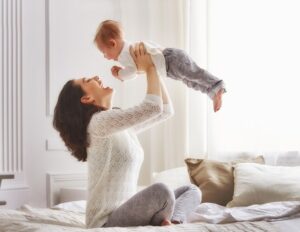 Among the most popular cosmetic procedures in the country is a Mommy Makeover — an advanced treatment plan consisting of aesthetic procedures designed to reverse the changes caused by pregnancy and breastfeeding. While the exact details of the process vary from patient to patient, a Mommy Makeover is usually quite extensive. Due to the complex nature of treatment, selecting the right plastic surgeon to make your goals a reality is pivotal. Dr. Wesley Schooler, our renowned plastic surgeon in Santa Barbara, understands that the process of choosing the right Mommy Makeover provider for your unique needs can be overwhelming. In conducting your research, our team encourages patients interested in a Mommy Makeover to select a doctor with: 
Extensive Credentials and Professional Memberships
Choosing a highly experienced plastic surgeon to conduct your treatment is paramount. In the interest of your health, safety, and appearance, selecting a doctor who is accredited by the American Board of Plastic Surgery (ABPS) and who belongs to other national professional organizations is recommended. Dr. Schooler is not only double board-certified in aesthetic and hand surgery, but he was also the Chief of Plastic Surgery at LAC-USC Medical Center, as well as an Assistant Professor of Surgery at the University of Southern California.
High-Quality Patient Results
A consistent record of beautiful and natural-looking results can be a very telling indication of a plastic surgeon's ability to achieve your goals. While you will be shown before-and-after photos during your consultation, we also invite patients to explore a doctor's patient gallery to see the potential results possible with the treatments you're interested in. 
Non-Surgical Treatments and Technology
Although most Mommy Makeovers consist of surgical procedures, there are many non-surgical treatments that can also complement the results of a procedure and achieve a more rejuvenated, youthful look. It can be useful to select a plastic surgeon who offers non-surgical alternatives on top of cosmetic surgery to help ensure you receive the best possible treatment plan. At our med spa, Dr. Schooler offers fillers, microneedling, laser skin resurfacing, injectables, BodyTite®, CoolSculpting®, and other minimally invasive treatments to give patients a greater range of options to achieve their aesthetic goals. 
A Mommy Makeover can be a truly life-changing treatment plan to regain your pre-pregnancy figure as well as your confidence. Don't hesitate to contact Santa Barbara Plastic Surgery Center for more information about your Mommy Makeover options or to schedule a consultation.