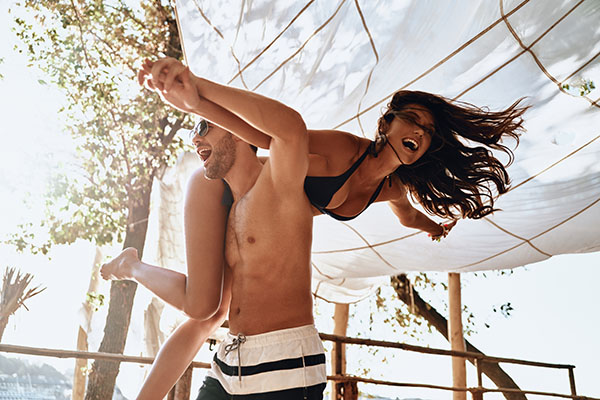 In addition to the many cutting-edge surgical procedures we offer, Santa Barbara Plastic Surgery Center is equipped with an all-encompassing medical spa for men and women seeking medical-grade skincare and anti-aging services. Our diverse collection of high-quality skin treatments is designed to refresh and rejuvenate while achieving an array of aesthetic goals, such as restoring facial contours, smoothing wrinkles, minimizing cosmetic skin conditions, or simply attaining a more radiant tone and texture. Featuring an advanced solution to your every skin concern, our medical spa provides a calming and luxurious environment to restore your youthful beauty without the downtime required with plastic surgery.
Injectables and Dermal Fillers
As natural collagen production begins to taper off, cosmetic injectables have proven to be a simple yet highly effective treatment to restore the youthful volume and facial fullness often lost with age. We offer elegant rejuvenation with the most advanced injectables and dermal fillers available, including BOTOX® Cosmetic, JUVÉDERM®, Restylane, and RADIESSE®. With each formulation customized to meet a patient's unique needs, injectables treatment can smooth creases, soften wrinkles, enhance volume, and stimulate natural collagen levels.
Skin Care Products
A soft, smooth, and healthy complexion always starts with an effective skincare regimen. Dr. Schooler offers the leading skin care products in dermatology to upgrade your daily routine and protect, hydrate, and treat your skin. Our plastic surgeon and aesthetician are happy to assist you in developing a tailored regimen unique to your goals and skin type to improve the health and appearance of your complexion. With the entire range of products from ZO Skin Health and SkinCeuticals® available at our practice, the healthy glow you desire is well within reach.
Spa Treatments
For more comprehensive care, there are a number of med spa services that can revitalize your skin and minimize issues such as acne scarring, hyperpigmentation, dryness, rough texture, oily skin, and fine lines. Our patients are often surprised by how simple treatments like facials, chemical peels, and dermaplaning can make a powerful difference. The state-of-the-art services from our medical aesthetician also include eyelash enhancement giving individuals many options in the latest techniques to highlight their natural beauty.