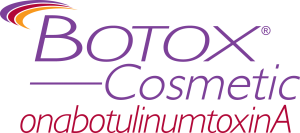 Women and men alike are finding that a more youthful, fresh appearance can be attained with the popular cosmetic treatment known as BOTOX® Cosmetic. This treatment can improve a signs of aging along the face, and it can also be for patients who suffer from hyperhidrosis (excessive sweating in specific areas of the body). Our experienced plastic surgeon offers BOTOX® Cosmetic treatments right here at our practice in a quick procedure that typically requires little to no recovery time.
BOTOX® Cosmetic for Wrinkles and Fine Lines
All of our injectable treatments are administered by experienced, certified medical specialists. Our medical team provides the highest-quality treatments for all of our services in a safe, secure medical environment.
BOTOX® Cosmetic is a purified protein that is injected into areas of the face exhibiting crow's feet, frown lines, and other wrinkles. Your muscles relax and the area looks smoother, resulting in a more youthful and refreshed appearance. Results generally last for 3 to 4 months. The procedure itself typically takes about 30 minutes or less. Many patients immediately resume normal daily routines after treatment.


"Thank you so much for all the help with my recent BOTOX® injections. It's almost two weeks later and I've been 100% sweat-free since Day 2! This has really changed my attitude on life and given me higher confidence."

-20 Year Old Female Patient
BOTOX® Injections for Excessive Perspiration
What is severe primary axillary hyperhidrosis? Severe primary axillary hyperhidrosis, or severe underarm sweating, is a medical condition that involves hyperactive sweat glands. Sweat is your body's temperature regulator. In severe primary axillary hyperhidrosis, sweating significantly exceeds the body's normal requirements. BOTOX® is now approved to treat excessive perspiration. It is injected under the arms and can reduce perspiration for 9-12 months.
Please contact the Santa Barbara Plastic Surgery Center for more information on cosmetic injectables, dermal fillers, or other treatments. Dr. Wesley Schooler will be happy to meet with you and talk about your goals.