Enjoy Your Cosmetic Surgery Experience in Santa Barbara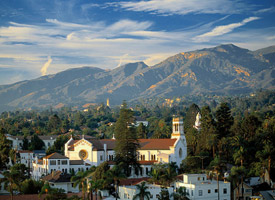 Arriving early to enjoy Santa Barbara and the nearby Santa Ynez Valley is an excellent way to relax prior to having cosmetic surgery. Many patients vacation and stay a few days afterward to recover before traveling home to family, friends, and co-workers.
Santa Barbara has commercial flight services that connect to most domestic and international airports. From Los Angeles International Airport, Santa Barbara is a two-hour drive along the scenic Pacific Coast.
At the Santa Barbara Plastic Surgery Center, our skilled plastic surgeon, Dr. Wesley Schooler, wants to help make your entire visit and treatment process as comfortable as possible. With our Fly-In Program, our team can assist you with recommendations on places to stay and things to do, as well as aftercare and support services. Please contact us today for more information.
Accommodations
We have arranged special discounts and services to meet a range of budgets and lengths of stay while undergoing and recovering from your cosmetic surgery experience in the beautiful Santa Barbara, California.
The Simpson House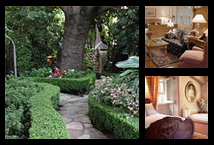 A five-diamond bed & breakfast in the historic city center offers maximum comfort and complete privacy.
Biltmore Four Seasons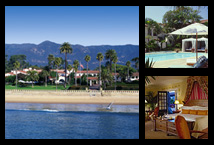 Located on the beach in nearby Montecito, this classic hotel is renowned for its luxury accommodations and restaurants.
www.fourseasons.com/santabarbara
Encina Lodge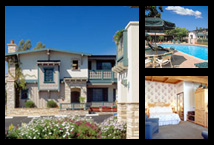 This moderately priced motel is a popular choice because it is conveniently located only two blocks from our office.
Aftercare and Support Services
Our cosmetic surgery staff can help you arrange for local accommodations and services, including 24-hour aftercare and transportation. We can also arrange consultation with specialists in post-surgery support clothing.