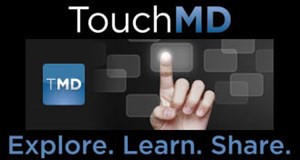 Our Santa Barbara plastic surgery center proudly utilizes state-of-the-art TouchMD technology, a multi-purpose resource that can make your treatment experience more simple, efficient, and convenient than ever. This advanced tool is patient-oriented to help you better understand your procedure of interest, communicate more effectively with Dr. Wesley Schooler, and easily access all of the information you need to seamlessly proceed with your cosmetic enhancement. Endorsed by the American Society for Aesthetic Plastic Surgery (ASAPS), the TouchMD system takes an interactive approach to cosmetic surgery that gives patients ample opportunity to learn about every aspect of their procedure with a visually engaging, touch-screen platform.
How Can TouchMD Aid My Consultation?
The ways in which TouchMD can benefit patients during the treatment process are numerous. This computer hardware and software program can turn any downtime in the exam room, or before your consultation, into an opportunity to strengthen your understanding of the various breast, body, and facial plastic surgery procedures we offer, including breast augmentation, abdominoplasty (tummy tuck), and facelift surgery. A wealth of information about your treatment of interest is communicated through photos, videos, and other engaging media so you can better convey your goals, preferences, and aesthetic desires to Drs. Schooler. Furthermore, TouchMD can guide patients through their consultation with educational videos, before-and-after photos, 3D anatomical images, and many other visual aides to help patients grasp concepts that they may have difficulty imagining.
Among the many features included in this cutting-edge patient education platform is the ability to:
Demonstrate potential treatment results with 3D-animated models and before-and-after photos
Illustrate different treatment options, as well as the benefits of each procedure
View interesting and informative videos from accredited sources
Take a virtual tour of the Santa Barbara Plastic Surgery Center and Medi-Spa
Convey what to expect before, during, and after your treatment
Easily access pre- and post-op documentation, consent forms, and other important records
Explore information covered during your consultation from the comfort of your home
With these capabilities showcased on a touch-screen interface, patients can navigate through the TouchMD system with ease, allowing them to feel comfortable, confident, and well-informed going into treatment.
Comprehensive Patient Education at Your Fingertips
A consultation typically presents a plethora of new information that can sometimes be overwhelming and difficult to recall later. Part of the TouchMD system includes a myTouchMD Patient Portal and web app, through which you can explore all of the material covered during your consultation from your personal device. In this way, myTouchMD allows you to "relive" your consultation from the convenience of your home, as well as view documents and images that are saved to your file. In using TouchMD to streamline the treatment experience at our practice, we are also able to increase the level of care extended to our patients with this invaluable tool.
To learn more about the advanced technology utilized at our practice, or to schedule a consultation, please contact our practice today.