As one of the most frequently performed cosmetic surgeries in the country, liposuction is often considered the gold standard of selective fat removal. Despite a healthy diet and consistent exercise habits, many individuals find that there are fat stores around the body that remain resistant to natural toning efforts. These stubborn pockets of fat are often difficult to eliminate with diet and exercise alone, prompting patients to pursue another solution to help them reach their body contouring goals. Liposuction from our plastic surgeon in Santa Barbara can be a relatively simple treatment to slim fat bulges and problem areas for results that can be seen almost immediately.
What is Liposuction?
Liposuction is a procedure that can remove excess fatty tissue from virtually any area of the body. This technique is designed to gently suction out fat cells using a long, thin surgical instrument called a cannula. While not intended to be a method of weight loss, liposuction can be an effective and reliable method of body sculpting if you are near your ideal weight and simply struggle with localized fat pockets. There are a variety of different liposuction procedures available at Santa Barbara Plastic Surgery Center and it is important to discuss the most effective technique for your particular concerns. Dr. Wesley Schooler can advise all patients seeking liposuction surgery on which procedure is best for them.
What Areas of the Body Can Liposuction Treat?
Liposuction is often utilized to smooth "bra rolls," "love handles," and other bulges of fat that are difficult to reduce with diet and exercise alone. Surgery can provide a slimmer and more defined look in many different regions, including the:
Abdomen
Upper arms
Thighs and hips
Flanks and waistline
Back
The best results are usually achieved in areas with good skin elasticity, meaning the skin is well-suited to contract around your new body contours. Dr. Schooler can evaluate the quality of your skin to determine whether liposuction can achieve the results you desire. For patients who wish to sculpt their abdomen but experience skin laxity and/or loose musculature, a tummy tuck may be able to more effectively tighten and smooth the area around the midsection. Our plastic surgeons can discuss all of your treatment options at the time of consultation.
How is the Liposuction Procedure Performed?
After confirming that you are a good candidate for liposuction, the surgery is typically performed as an outpatient procedure utilizing general anesthesia. Depending on the volume of fat that is planned for extraction, an overnight stay may be necessary in some cases. To begin, Dr. Schooler will carefully make incisions near the treatment site, strategically placing them in natural creases and other inconspicuous locations whenever possible. There are a number of liposuction techniques that can contour the targeted region(s) and achieve natural-looking results.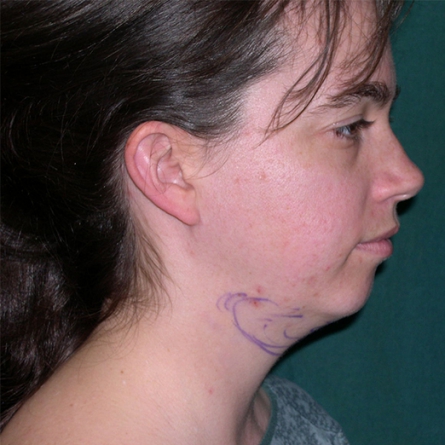 Before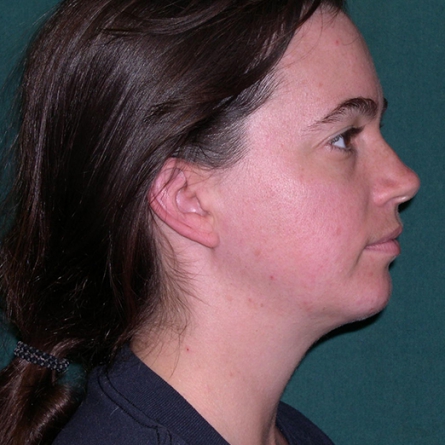 After
"My liposuction looks great! I will be back for more and I am bringing my whole family!"

-Liposuction Patient
Tumescent Liposuction
Tumescent liposuction may be the most common approach to selective fat removal. This technique injects an anesthetic solution into the treatment site before suction, introducing a mixture of medication in the area that can decrease swelling and discomfort as well as reduce blood loss for a smoother recovery process.
Super-Wet Liposuction
With super-wet liposuction, a solution of fluids is injected into the region similar to tumescent liposuction; however, a lesser amount is used. This is done to soften the fat and make the removal process easier while minimizing bruising, swelling, and blood loss. Super-wet liposuction typically utilizes general anesthesia.
Ultrasound-Assisted Liposuction
In ultrasound-assisted liposuction, the suction process is complemented with an emission of sonic energy. These ultrasonic waves, emitted from a narrow cannula, can break down fat cells and liquefy the targeted fat, allowing a smoother fat removal process. This technique can be advantageous for more fibrous areas of the body, such as the back.
What is Recovery After Liposuction Like?
Recovery after liposuction is often considered minimal when compared to other surgical procedures. Bruising, swelling, tenderness, or numbness is to be expected, with these side effects typically resolving on their own within a few days or weeks of the procedure. A compression garment will likely be worn temporarily to minimize swelling and facilitate the healing of your new contours. The results of liposuction can be immediately noticeable, but the outcome usually improves as swelling subsides completely, within four to six weeks after surgery.
How Much Does Liposuction Cost?
In recent statistics from the American Society of Aesthetic Plastic Surgery (ASAPS), the average cost of liposuction nationwide was listed as $3,300. However, the price of cosmetic surgery generally varies by plastic surgeon and geographic location, as well as the details of your treatment plan. After Dr. Schooler examines your concerns in a consultation, our office will be able to calculate your personalized quote based on:
The number of areas planned for treatment
The volume of fat planned for extraction
The liposuction technique used
If you are interested in paying for liposuction over a period of time rather than all at once, our practice accepts plastic surgery financing through CareCredit®. This trusted healthcare lending institution provides qualified applicants with an array of short- or long-term payment plans that can be chosen to suit your unique budget. For more information about our accepted modes of payment, please reach out to our practice to speak to a member of our team.
To learn more about liposuction, or to schedule a consultation, please contact Santa Barbara Plastic Surgery Center today.