Medi Spa Treatments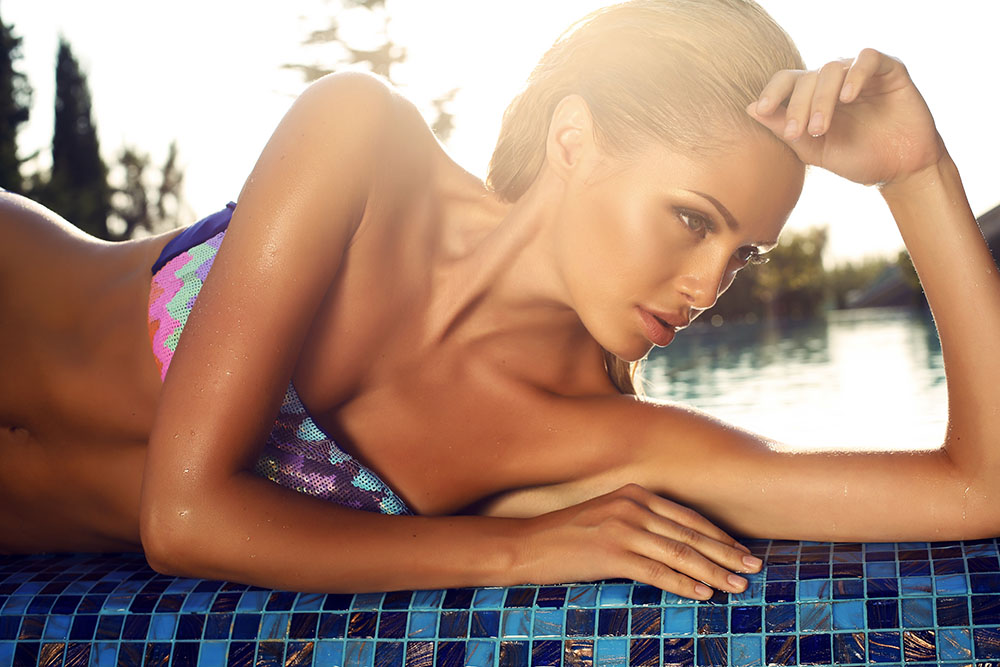 Microneedling with SkinPen®
If you wish to improve acne scarring, fine lines, wrinkles and uneven skin tone, microneedling is often one of the most effective treatments to diminish imperfections from the surface of the skin and foster the growth of a brighter, healthier complexion. This rejuvenation is achieved by creating thousands of tiny micro-injuries to stimulate the body's natural wound-healing response while minimizing cellular damage. Your immune system is then triggered to increase blood flow to the treated area(s), remove debris and dead skin cells, and stimulate new tissue growth. The result of microneedling can be a powerful improvement in the tone and texture of the skin, as well as a healthy, radiant glow.
Our aesthetic nurse uses the state-of-the-art SkinPen® to remodel the collagen structure, the only dermatological hand piece FDA-cleared for microneedling. SkinPen® can also be used on darker skin tones and achieve results with little to no downtime. The skin will appear slightly pink to red immediately post procedure, similar to a mild to moderate sunburn. We recommend a series of three treatments spaced one month apart for the best quality of results.
Morpheus8® Skin Tightening
Known to achieve results comparable to a non-surgical facelift, Morpheus8® is a minimally invasive skin tightening treatment that can firm and smooth loose skin on the face and body. This treatment can be a powerful way to improve jowls, neck banding, and/or a "turkey neck" without surgery or significant downtime. Morpheus8® works by combining the strength of radiofrequency (RF) energy with the uniformity of microneedling. Using a handheld device, thousands of tiny microchannels are created in the skin, penetrating deep layers of the dermis and sub-dermis. Simultaneously, RF energy is applied to gently heat the underlying tissues and remodel the collagen structure, leading to smoother, tighter, and younger-looking skin. The key to achieving these results is "fractionated radiofrequency" technology, which simply means that the RF energy is able to reach the deeper layers of the dermis due to the microneedling portion of treatment. 
Morpheus8® is an in-office treatment that does not require any skin preparation. A topical numbing agent is applied 45 to 60 minutes beforehand to minimize potential discomfort and enhance the experience. A topical agent pretreatment may be required for darker skin tones. After your treatment session, results should unfold and improve over the following months, with 4 to 5 treatments recommended a year for the best possible outcome. Patients commonly use Morpheus8® to treat sagging skin in the lower face and neck.
Chemical Peels
Chemical peels can be a highly effective and affordable option to treat fine lines, acne, scarring, and brown spots. Tessie, our certified aesthetician, specializes in a variety of mild to strong peels.
Medical Microdermabrasion with Calming Masque
Microdermabrasion achieves exfoliation by projecting micro-crystals through a small hand piece across the surface of the skin. This unique treatment gently removes the dead skin layers and increases the production of new skin cells, along with the production of collagen and elastin. After your treatment, your skin should have a fresh glow and be very stimulated. The procedure is a gradual process, which is typically painless and eliminates any recovery time associated with other resurfacing techniques. We recommend a series of treatments to achieve significant textural improvement.
Skin Resurfacing
Skin enhancement, particularly laser resurfacing, is designed to remove discoloration, rough surfaces, and fine wrinkles. The result can be smooth, even-toned skin. Many times, these procedures can provide a dramatically improved appearance without the need for invasive surgery. Depending on an assessment of your skin condition, our plastic surgeon may recommend laser resurfacing or microdermabrasion during your initial consultation.
Dermaplaning
If your skin feels dull, rough, or dry, dermaplaning is a minimally invasive technique that may help you attain the soft, smooth skin you desire. Dermaplaning is designed to refresh your complexion by gently removing dead skin cells, dirt, and "peach fuzz" from the superficial skin layers. With the use of a special blade, the surface of the skin is gently rid of damaged skin cells and other impurities, leaving behind newer and healthier skin. This skin rejuvenation technique can help patients immediately achieve a softer, brighter complexion while improving the texture of the skin.
Facials
Signature Facial
A classic European facial that includes a deep pore cleansing and light natural exfoliation, with extractions performed as needed. A rejuvenating facial massage and a customized mask is designed for your skin type, followed by a hand and foot massage. The finale is a moisturizing facial treatment that can refresh, and leave you with a radiant complexion.
Waxing Services
Eyebrow Wax
Lip Wax
Chin Wax
Sides of Face
Neck Wax
Ear Wax
Brow, Lip, Chin, & Sides of Face
Nose Wax
Full Arms (Upper & Lower)
Upper Arms
Lower Arms
Underarms
Upper & Lower Legs
Upper Legs
Lower Legs
Chest & Abdomen
Abdomen
Chest
Upper & Lower Back
Upper Back
Lower Back
Bikini
Brazilian
Buttocks area
Other Services
Eyebrow Tint
Eye Lash Tint
Eye Lash Lift
Russian Individual Lashes
Russian Fill
Contact Us
If you would like more information on our non-surgical skin rejuvenation options, or if you would like to schedule a consultation, please contact the Santa Barbara Plastic Surgery Center today.