Medi Spa Treatments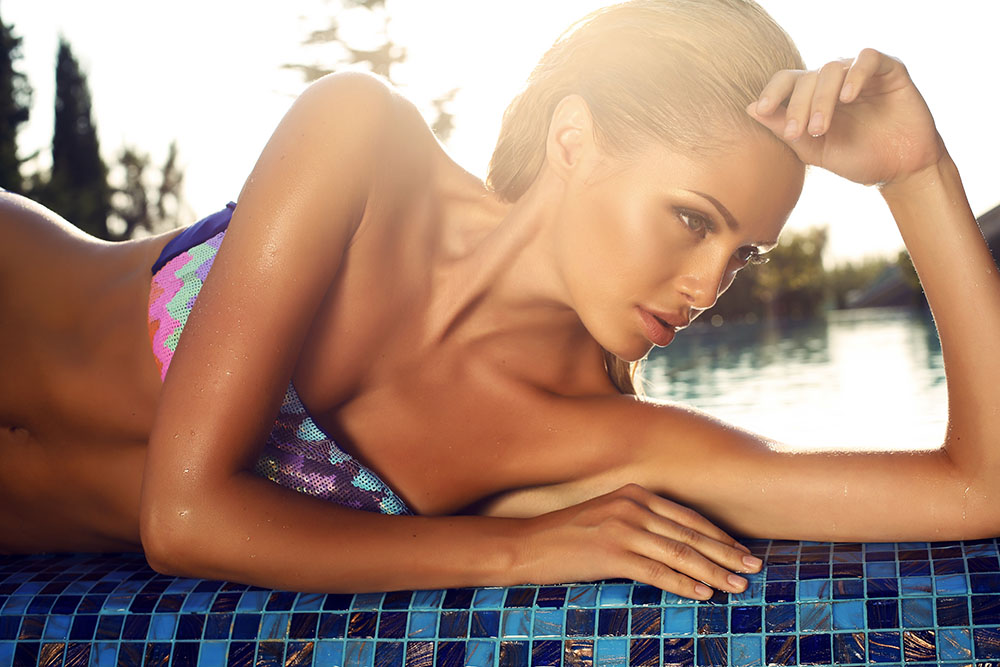 Microneedling with SkinPen®
If you wish to improve acne scarring, fine lines, wrinkles and uneven skin tone, microneedling is often one of the most effective treatments to diminish imperfections from the surface of the skin and foster the growth of a brighter, healthier complexion. This rejuvenation is achieved by creating thousands of tiny micro-injuries to stimulate the body's natural wound-healing response while minimizing cellular damage. Your immune system is then triggered to increase blood flow to the treated area(s), remove debris and dead skin cells, and stimulate new tissue growth. The result of microneedling can be a powerful improvement in the tone and texture of the skin, as well as a healthy, radiant glow.
Our aesthetic nurse uses the state-of-the-art SkinPen® to remodel the collagen structure, the only dermatological hand piece FDA-cleared for microneedling. SkinPen® can also be used on darker skin tones and achieve results with little to no downtime. The skin will appear slightly pink to red immediately post procedure, similar to a mild to moderate sunburn. We recommend a series of three treatments spaced one month apart for the best quality of results.
Chemical Peels
Chemical peels can be a highly effective and affordable option to treat fine lines, acne, scarring, and brown spots. Karina, our certified aesthetician, specializes in a variety of mild to strong peels. Among her most popular peels are the Lactic Acid Glow Peel, The Vitalize Peel®, Jessner's Peel, and the Retin-A Peel.
Lactic Acid Instant Glow
This peel can be great for patients that want cell turnover and exfoliation with no downtime. The peel can be utilized for a special event or future function to obtain that beautiful, youthful glow. It is generally safe to use during pregnancy and nursing.
Jessner's Peel with Retinoic Acid (Medium)
Medium-strength peel that helps rejuvenate sun-damaged skin, fine lines, and acne-prone skin. This peel is best for patients that have mild to severe acne, melasma, and moderate wrinkling. This peel can be excellent for all skin types.
Medical Microdermabrasion with Calming Masque
Microdermabrasion achieves exfoliation by projecting micro-crystals through a small hand piece across the surface of the skin. This unique treatment gently removes the dead skin layers and increases the production of new skin cells, along with the production of collagen and elastin. After your treatment, your skin should have a fresh glow and be very stimulated. The procedure is a gradual process, which is typically painless and eliminates any recovery time associated with other resurfacing techniques. We recommend a series of treatments to achieve significant textural improvement.
*Doing a series of Jessner's Peel treatments, followed by a series of Microdermabrasion treatments, can give you amazing results.
Skin Resurfacing
Skin enhancement, particularly laser resurfacing, is designed to remove discoloration, rough surfaces, and fine wrinkles. The result can be smooth, even-toned skin. Many times, these procedures can provide a dramatically improved appearance without the need for invasive surgery. Depending on an assessment of your skin condition, our plastic surgeon may recommend laser resurfacing or microdermabrasion during your initial consultation.
Microblading
Microblading is a very popular cosmetic tattooing technique that can help you achieve fuller, more shapely, and more defined eyebrows. Using a special tool and color pigment personalized to match the natural shade of your eyebrows, realistic hair strokes are created to fill sparse brows, improve the eyebrow shape, and darken the eyebrows. This can help you achieve ideal, natural-looking eyebrows that perfectly complement your facial appearance. Results can be very long-lasting, eliminating or significantly reducing the need for makeup.
Dermaplaning
If your skin feels dull, rough, or dry, dermaplaning is a minimally invasive technique that may help you attain the soft, smooth skin you desire. Dermaplaning is designed to refresh your complexion by gently removing dead skin cells, dirt, and "peach fuzz" from the superficial skin layers. With the use of a special blade, the surface of the skin is gently rid of damaged skin cells and other impurities, leaving behind newer and healthier skin. This skin rejuvenation technique can help patients immediately achieve a softer, brighter complexion while improving the texture of the skin.
Cosmetic Tattooing
If you are tired of the daily hassle of applying and reapplying makeup, Santa Barbara Plastic Surgery Center offers permanent makeup services to help you look and feel your best 24/7. Commonly known as micropigmentation, cosmetic tattooing can mirror the effects of eyeliner, eyebrow shading, lipliner, lipstick, and eyebrow pencils for results that appear natural and beautiful. Whether you cannot—or do not want to—apply makeup everyday, cosmetic tattooing can vastly reduce the need for makeup application. Our aesthetician can also utilize permanent makeup to recreate an eyebrow appearance for patients with alopecia, or those who otherwise experience hair loss.
Learn more about permanent makeup and cosmetic tattooing.
Facials
Signature Facial
A classic European facial that includes a deep pore cleansing and light natural exfoliation, with extractions performed as needed. A rejuvenating facial massage and a customized mask is designed for your skin type, followed by a hand and foot massage. The finale is a moisturizing facial treatment that can refresh, and leave you with a radiant complexion.
Demo-Purifying Acne Facial with Propolis
Melt away the daily stress with our unique purifying and calming treatment. This dynamic duo uses a combination of natural extracts and oils of marigold, carrot, and chamomile to deeply cleanse acne-prone skin, while removing any impurities to take you to a place of complete nirvana. The end result is a more radiant you.
Anti-Wrinkle Facial
Instant facelift for patients aged 35+ enriched with silk proteins and vegetable extracts that reach the heart of your skin, revealing the younger you. Vitamin C is an added bonus with this treatment, providing your skin with newly found strength and hydration. Lying about your age never looked so good!
Beauty Concentration De-Reddening Facial
An intensive program designed for sensitive skin affected by fragile capillaries and diffused couperose. Tangerine, chamomile, olive oil, cypress, and mint are just a few of our essential oils specifically created to provide your skin with flawless results.
Matricol Eyes – Complete Eye Treatment
Banish the evil villain that causes wrinkles and swelling around your eyes. We have the perfect superhero to fight aging caused by everyday stress. A complete eye treatment using a high concentration of hydrating oils, marine collagen, and pure chamomile extracts can provide you with instant results that you'll notice every day.
Soy Soy Face Facial
A truly organic facial for all skin types using soy, which contains firming and revitalizing properties that tighten, compact, and firm the skin while stimulating collagen synthesis for a younger look. Soy, with its natural anti-oxidation action, regenerates and rebalances the skin's ability to retain moisture.
Glycolic Face Facial
The natural enzyme way to exfoliate without damaging the skin. This facial can be perfect for thicker or wrinkled skins, and for those who want a fresh and younger look without the damage of harsh chemicals. A series of up to 10 treatments is recommended for best results.
Facial Services for Teens
Pre-Teen Facial
Face, neck, and décolleté treatment. Never too young to start practicing good skin care. Cater to your skin's needs with a pre-teen facial, created to provide moisture, balance, and overall well-being to the skin in the early days of youth. Beauty starts young and lasts forever.
Teen Facial
Face, neck, and décolleté treatment. Balance your skin and create perfect harmony within. Do not miss another day of school for a blemish. Instead, miss it to come see us. ☺ We have the solution, using all-natural ingredients to purify, balance, and nourish your skin at the perfect age. Extractions can be done as needed to give you clear and beautiful skin. You will be able to look at your yearbook, and smile.
Waxing Services
Eyebrow Wax
Lip Wax
Chin Wax
Sides of Face
Neck Wax
Ear Wax
Brow, Lip, Chin, & Sides of Face
Nose Wax
Full Arms (Upper & Lower)
Upper Arms
Lower Arms
Underarms
Upper & Lower Legs
Upper Legs
Lower Legs
Chest & Abdomen
Abdomen
Chest
Upper & Lower Back
Upper Back
Lower Back
Bikini
Brazilian
Buttocks area
Other Services
Eyebrow Tint
Eye Lash Tint
Eye Lash Lift
Russian Individual Lashes
Russian Fill
Contact Us
If you would like more information on our non-surgical skin rejuvenation options, or if you would like to schedule a consultation, please contact the Santa Barbara Plastic Surgery Center today.