"Thank you for everything. You made my decision to choose your office very easy due to the friendly and knowledgeable staff. Thank you, thank you!" ~ 40 Year Old Female Liposuction Patient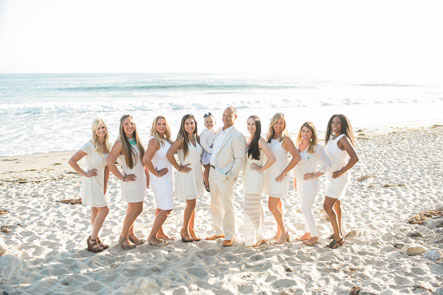 In the Operating Room, our experienced plastic surgeons, Dr. Wesley Schooler and Dr. Leslie Irvine, are assisted by a knowledgeable and skillful team which has performed thousands of Plastic Surgery procedures.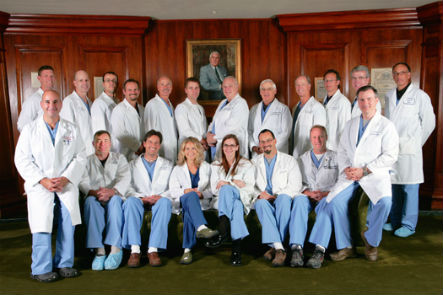 Your safety and comfort during plastic surgery procedures are provided by board-certified anesthesia providers from the Anesthesia Medical Group of Santa Barbara, Inc. or Certified Registered Nurse Anesthetists.
Laurel Schooler, Nurse Anesthesiologist

Laurel Schooler, CRNA, MS is a board-certified nurse anesthetist, and the spouse of
Dr. Schooler
. She completed her anesthesiology training at the USC Keck School of Medicine. She provides anesthesia services, and is always available to answer questions about anesthesia. Laurel also provides a warm smile and soothing hand to ensure you have the best operative experience possible.
Wendy Brunet, Nurse Practitioner

Wendy Brunet is a board certified nurse practitioner with a specialty in acute care. She graduated with honors from the University of California Los Angeles in 2002. Prior to joining Santa Barbara Plastic Surgery, Wendy worked as a surgical intensive care nurse for 9 years, starting her nursing career in 1993. Wendy will be there with you before, during & after your complete surgical experience. She assists Dr. Schooler in the operating room, follows patients in the hospital & in the office pre & postoperatively. Having over 10 years of cosmetic injecting experience, Wendy can provide facial rejuvenating services such as
BOTOX
® Cosmetic,
JUVÉDERM
® &
Radiesse
®.
Jill T'sas, Medical Surgical Coordinator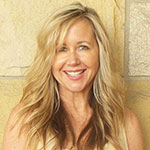 Jill coordinates all aspects of medical surgical care for our patients, undergoing a reconstructive or a trauma procedure. She is professional and sensitive to our patients' confidential needs, providing excellent care with respect and dignity. While scheduling patients for surgery, Jill manages the Insurance authorization requirements and the financial details to help prepare and assure patient ease when facing surgery. Jill is also knowledgeable in our cosmetic surgical procedures and can help guide you in that direction as well
Leanna Cox, Cosmetic Surgical Coordinator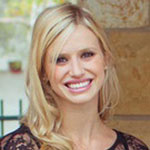 Leanna is our cosmetic surgical coordinator. She has been with our practice for over 11 years and is knowledgable in all aspects of cosmetic surgery. Her professional and warm personality will make you feel comfortable and at ease. She is here to help navigate you through your consultation, answer any pre-operative and post-operative questions, and guide you through each stage of your surgical journey. Leanna looks forward to making your visit at Santa Barbara Plastic Surgery Center a pleasant and memorable experience is her goal.
Giana Miller, R.N. and Aesthetician

Giana has worked in our office for over 12 years in both the front office as a certified Aesthetician who provides high-quality
microdermabrasion
treatments and
chemical peels
, and in the back office as our nurse. She has an extensive background in plastics and is an exceptional nurse. Her gentle touch and warm smile will be the first thing you see after surgery.
Patricia Schaefer, RN

Patricia has worked with us in the Operating Room for thirteen years as a scrub tech and circulating nurse, and in the Recovery Room as patient's wake up from anesthesia. She is knowledgeable, thoughtful and kind. Her big smile and sensitive and compassionate care are appreciated by all of our patients.
Theresa McDaniel, OR Technician

Theresa has over twenty years of O.R. experience in military hospitals, at Cedars Sinai Hospital in Los Angeles, and at the Santa Barbara Cottage Hospital. Her wealth of knowledge and pleasant, attentive attitude make her a wonderful addition to our staff.
Sarah Adamson, RN

One of our bright and caring nurses, Sarah takes pride in incorporating a holistic approach to nursing as an adjunct to traditional practices. Her soothing touch and warm manner help put our patients at ease and make their experience at Santa Barbara Plastic Surgery even more pleasant!
Kati Duggleby, Front Office Specialist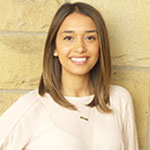 Kati is our front office specialist. The moment you step into our office, her pleasant and friendly demeanor will make you feel right at home. Formerly a key administrative coordinator at The Honest Company, Kati brings a fresh new look to our practice. She is the one that will greet you, schedule your appointments, and happily answer any questions you may have. We are so fortunate to have her on our team.
Brittany Lisea, Medical Assistant

Brittney is one of the newest members to our team. She wears many hats functioning as our medical assistant, front office receptionist and surgery scheduler. Her warm smile will brighten up your day. She is currently studying to become a registered nurse.
In the period leading up to your surgery and afterwards, the office staff will furnish advice and information to make your Santa Barbara Experience comfortable and successful. For more information, or to schedule a consultation here at Santa Barbara Plastic Surgery, please contact us today.