Candidacy Requirements for Breast Implant Exchange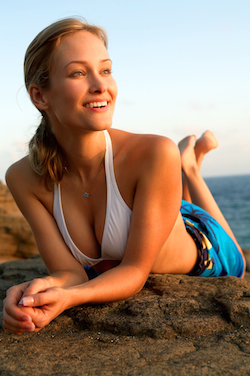 There are many reasons why patients might consider replacing their current breast implants for newer versions. For some, capsular contracture—when scar tissue develops around implants, causing one or both to harden—can become a problem. For others, asymmetry, either as a result of their original procedure or a natural occurrence, may result in the desire to create a more balanced appearance. Cosmetic enhancement is also a common motivator. Many of the latest models of implants provide a more natural-looking result than ever before, prompting a number of women to seek out a breast implant exchange.
No matter the reason for interest, our skilled plastic surgeons can help patients determine the appropriate treatment plan to address their individual concerns and goals. During consultation, Dr. Buchanan or Dr. Schooler will provide a thorough examination to help decide whether a woman is a qualified candidate for breast implant exchange. Some of the indicators they will look for include:
Being in good general health
Experiencing dissatisfaction with the appearance, feel, or size of the current implants
Experiencing capsular contracture, asymmetry, wrinkling, deflation, or rupture
Having reasonable expectations for results
Advancements made in breast implant technology have resulted in more durable implants that last longer than many of the original models. While individual outcomes may vary, most patients can expect the effects of breast implant replacement to be long lasting.
Contact Santa Barbara Plastic Surgery
If you have additional questions about breast implant exchange, or if you wish to schedule a consultation with either Dr. Buchanan or Dr. Schooler, please contact our office today.