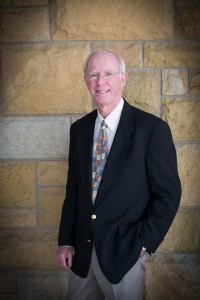 Dr. David L. Buchanan graduated from Princeton University and the University of Colorado School Of Medicine and is a board-certified plastic surgeon here at the Santa Barbara Plastic Surgery Center. He completed an externship in Cardiology at the Royal Infirmary in Edinburg, Scotland. Dr. Buchanan obtained his General Surgery training at Cottage Hospital in Santa Barbara and the Maricopa County General Hospital in Phoenix, Arizona, where he was Chief Resident his senior year. He completed an additional residency in Plastic Surgery at Baylor College of Medicine in Houston, Texas, where he again served as Chief Resident. Dr. Buchanan was selected to represent the Division of Plastic Surgery on a multi-program cleft lip/cleft palate surgical mission to the Philippines. He has published scientific articles in the medical journal Plastic and Reconstructive Surgery.
Dr. Buchanan is a Diplomat of the American Board of Plastic Surgery and a Fellow of the American College of Surgeons. He is also a member of the American Society of Aesthetic Plastic Surgery, the American Society of Plastic and Reconstructive Surgeons, the California Society of Plastic Surgeons, the California Medical Association, and the Santa Barbara County Medical Society.
After 35 years of dedicated service to his patients and building the Santa Barbara Plastic Surgery Center, Dr. Buchanan retired on 10/31/17. Dr. Schooler and Dr. Irvine are excited to continue this tradition and are dedicated to providing outstanding comprehensive and cutting edge care in plastic and reconstructive surgery for the Central Coast and beyond.