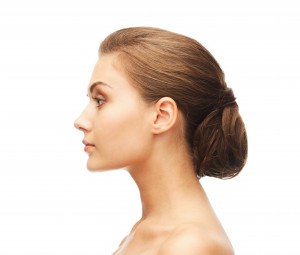 Each year nearly two hundred thousand men and women opt for nose reshaping (rhinoplasty). If your nose seems out of proportion among your facial features, one of our plastic surgeons at the Santa Barbara Plastic Surgery Center can help you achieve a more natural look by recontouring the nose and providing an improved aesthetic balance among facial features. Shape, size, and general appearance can all be modified.
Rhinoplasty can address lifelong issues you may have with the shape and definition of your nose. In addition to the aesthetic benefits of nose reshaping, the procedure can also provide relief from a deviated septum and easier breathing through the nose. Rhinoplasty can also address damage to the nose caused by injury.
Dr. Wesley Schooler and Dr. Leslie Irvine emphasize strong communication and patient education at our practice. At your initial rhinoplasty consultation, one of our doctors will discuss all aspects of the nose reshaping procedure with you and answer all of your questions. They will explain what pre-operative steps you will need to take, as well as what you can expect during recovery from the procedure.
With rhinoplasty, our plastic surgeons can renew balance among facial features and give your nose a shape and symmetry that meet your ultimate aesthetic goals.
For more information on rhinoplasty, or to schedule a consultation, please contact us today.