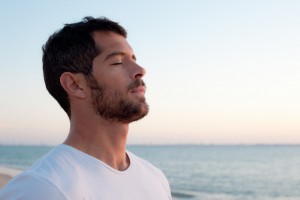 Today, men are becoming aware of the professional and social benefits of looking one's best. A youthful appearance and looking fit can be important in business and society. That is why more males than ever are turning to cosmetic surgery to remain competitive in the business world and to feel comfortable with their appearance.
Men have become more interested in good health and simply looking their best. "Makeover TV" regularly features exciting, yet typical, male enhancements.
Cosmetic surgery for men is similar to that for women, but with masculine results. For example, facial rejuvenation – sagging and disfigured skin – is accomplished with only slightly modified techniques to allow for thicker skin and more body hair.
Some procedures are more common among men, including facial corrections and rejuvenation as well as body sculpting. Recently, more patients have been seeking breast reductions and contour enhancement procedures such as implants. In our practice, satisfaction amongst male and female patients is high in both groups.
Private Consultation
Regardless of the procedure, our board-certified plastic surgeons, Dr. Wesley Schooler and Dr. Leslie Irvine, employ "natural look" techniques to subtly enhance appearance – precisely the outcome most men want. The procedures are performed in a few hours, healed in a couple of weeks in most cases, and often last for years. In a private consultation, our plastic surgeons will listen to your concerns and suggest appropriate enhancements.
Body Contouring Options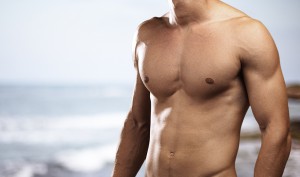 For men, body contouring can regain and enhance a masculine appearance. To reduce areas of excess fat and gain a more sculptured appearance, our plastic surgeon can perform a variety of procedures, including lipoplasty (liposuction), abdominoplasty (tummy tuck) and gynecomastia treatment (male breast reduction).
Facial Rejuvenation Options
Over time our looks change, noticeably in the face and neck. The wear and tear of outdoors activities, job stress and even genetics figure prominently in deterioration of facial appearance. Maturing gracefully is difficult and keeping a virile and youthful facial appearance over decades is nearly impossible. Facial rejuvenation with cosmetic surgery has helped millions, and is growing in popularity.
Problems and aging appearances can be corrected with facelifts, eyelid surgery, chin implants, ear surgery, rhinoplasty, neck liposuction, and laser skin rejuvenation.
The Treatment Process
Programs for facial enhancements and tummy tucks are simple and easy to follow. We will guide you through each step to assure you minimum discomfort and a quick recovery. If you would like to recover here in Santa Barbara, we have arranged a comprehensive aftercare package to make your stay as comfortable as possible.
For most patients, cosmetic surgery is a significant investment. For patients needing time to make payments, our staff will accept your major credit card or introduce you to several payment programs.
To find out what Dr. Schooler or Dr. Irvine can do to help you attain your cosmetic enhancement goals, please contact us for more information and a private consultation.