Revitalizing your Facial Appearance with a Facelift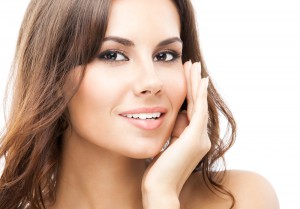 We all would like to look as good as we feel. As the face ages, many people turn to cosmetic surgery for a firmer and more youthful look. Indeed, facelift surgery can enhance much of our appearance by smoothing loose skin on the face and neck, tightening underlying tissues, and removing excess fat. If you would like to find out if you would be a good candidate for a facelift, contact the Santa Barbara Plastic Surgery Center today.
Facelift surgery is also known as rhytidectomy. The treatment is performed differently for each individual patient based on unique goals and current facial structures and issues. It is extremely important to consult with an experienced plastic surgeon, such as Dr. Wesley Schooler or Dr. Leslie Irvine, on your expectations from facelift surgery. There are many behavioral patterns that patients may have that could affect the results of facelift. Be sure to make our plastic surgeons aware of these behaviors while planning your facelift surgery. Other aspects will affect the end results of your facelift surgery, including your age and skin type.
Facelift Consultation
By meeting with one of our plastic surgeons, you will learn more about the risks and benefits of facelift surgery, as well as pre- and post-operative information, the costs of facelift surgery and more. You can also request a brochure on facelift from the Santa Barbara Plastic Surgery Center. This procedure can take years off your appearance and give you a more youthful, refreshed look. Our plastic surgeons are highly skilled with this procedure, and aim for beautiful, yet natural-looking, results.
Correct Aging/Sagging Skin with a Necklift
A flabby neck and jowly chin line can often be corrected with cosmetic surgery. Aging and sagging skin in the neck can be addressed during a facelift or as a separate procedure. Removing excess skin and fat and tightening underlying tissue in the neck can ultimately give the area a more contoured and youthful appearance.
Please contact us today for more information, or to schedule a consultation. We will be happy to answer any questions you may have on facelift or neck lift procedures.