Revamp Tired or Sad Looks with a Browlift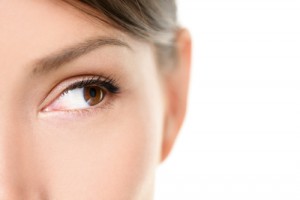 A drooping brow can create a tired or sad look, even on our best days. If you constantly look tired, a browlift (forehead lift) may restore a rested, refreshed look to your face. Unlike a comprehensive facelift, a browlift affects only the forehead. A worried or angered look can disappear as your brow is lifted and horizontal forehead lines are diminished. One of our experienced plastic surgeons, Dr. Wesley Schooler or Dr. Leslie Irvine, can help you attain your goals with this effective procedure.
Liven Your Appearance Through Eyelid Surgery
Perhaps your eyes reveal the most about how you feel. If your eyelids are droopy, puffy or rimmed by dark circles, you can appear tired, unhappy or even angry. Eyelid surgery (blepharoplasty ) at our practice can remove excess fat and droopy skin from the upper and lower parts of your eyelid, which will give you a brighter, more rested appearance.
Upon consulting with one of our cosmetic surgeons about eyelid surgery, you will both discuss whether or not you are a qualified candidate for the procedure. If you are a candidate, you will go on to discuss the details of your eyelid surgery. There are often a number of alternative options that may benefit your needs if you are not a candidate for eyelid surgery. At this point, it will be wise to ask any questions you have regarding the procedure. Dr. Schooler or Dr. Irvine will be happy to explain all aspects of treatment, including any health concerns associated with eyelid surgery, the costs of the surgery, the benefits of the procedure, and other issues.
Please feel free to request a brochure on eyelid surgery procedures from the Santa Barbara Plastic Surgery Center. Contact us today for more information, or to schedule a consultation.