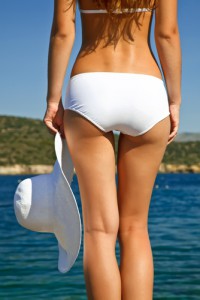 Getting the curves you want may be attainable with liposuction. This minimally invasive surgical procedure removes unwanted fat cells between muscle and skin. Through small incisions, a soda straw-like tube called a cannula is inserted under the skin during the liposuction procedure, and unwanted fat is carefully sucked out.
There are a few types of liposuction techniques used today. Techniques include tumescent liposuction, super-wet liposuction and ultrasound-assisted liposuction. If you are interested in learning more about the liposuction techniques used at the Santa Barbara Plastic Surgery Center, please feel free to contact us.
It is important to discuss your options for your particular case. Our plastic surgeon, Dr. Wesley Schooler, can advise all patients seeking liposuction surgery on which procedure is best for them.
If you would like to see if you are a liposuction candidate, please contact us today!